Outer Noise & Inner Worlds
Outer Noise & Inner Worlds is a book on introversion, centered around Susan Cain's 2012 TED speech, The Power of Introverts. The book's purpose is to encourage further consideration and reflection on the topic, since introversion is a personality trait that has been largely sidelined and looked down upon.

My design decisions were centered around creating an "introverted world," playing around with themes of isolation, introspection, layers, inner personality, and the relationship between background noise and quietness. These ideas shaped my typographic choices, book format, binding, cover, layout, and color. I also manipulated found photos to create collages to complement and emphasize these themes.
Category—
Editorial Design

Course—
Typography II

Primary Advising—
Ben Kiel

Paper—
Mohawk Fine Papers Carnival + Via Laid 70T & Curious Collection Clear 36W Paper

Binding—
Handbound Kettle Stitch

Page Count—
32 pages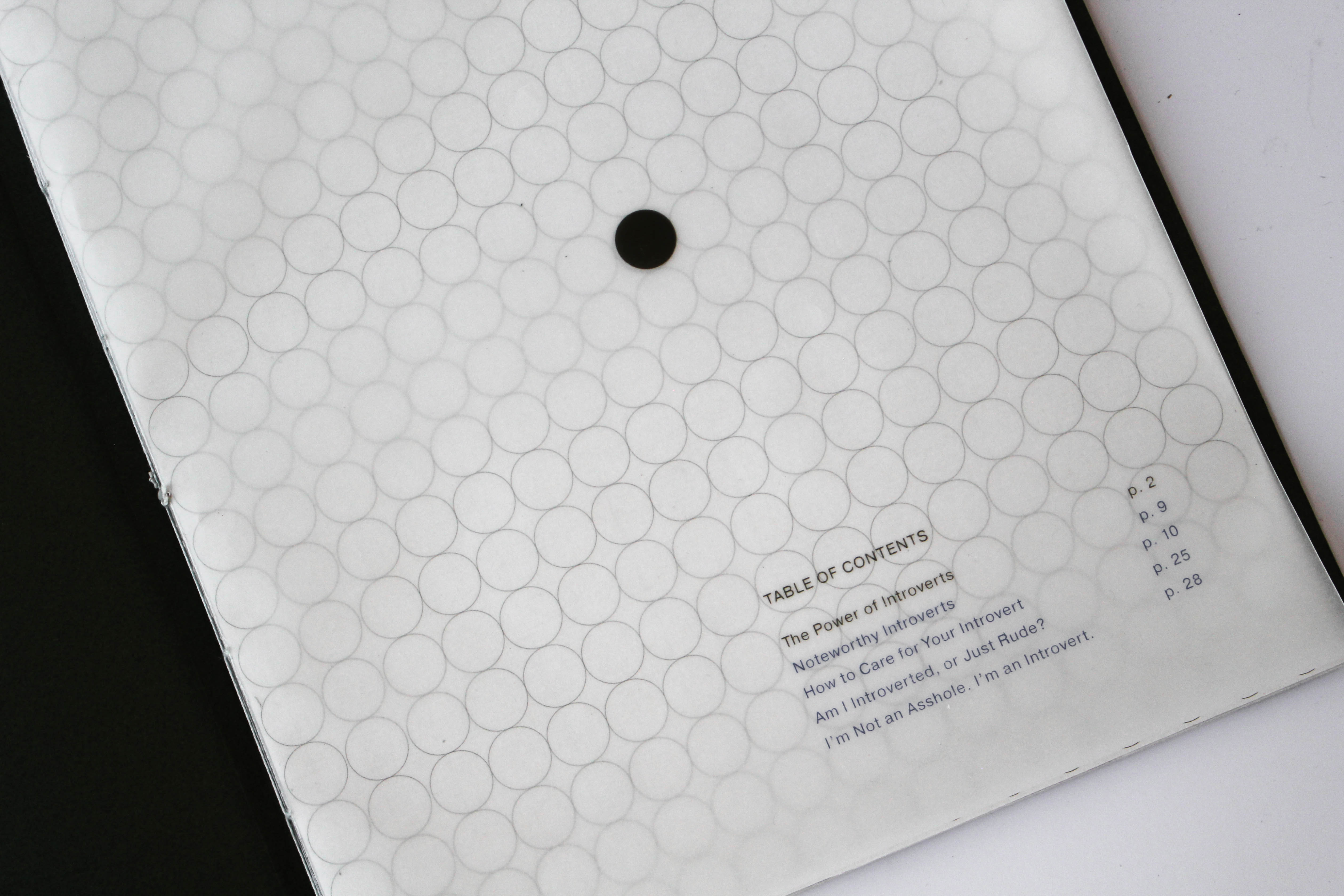 Below—Collection of past iterations and explorations of spreads.